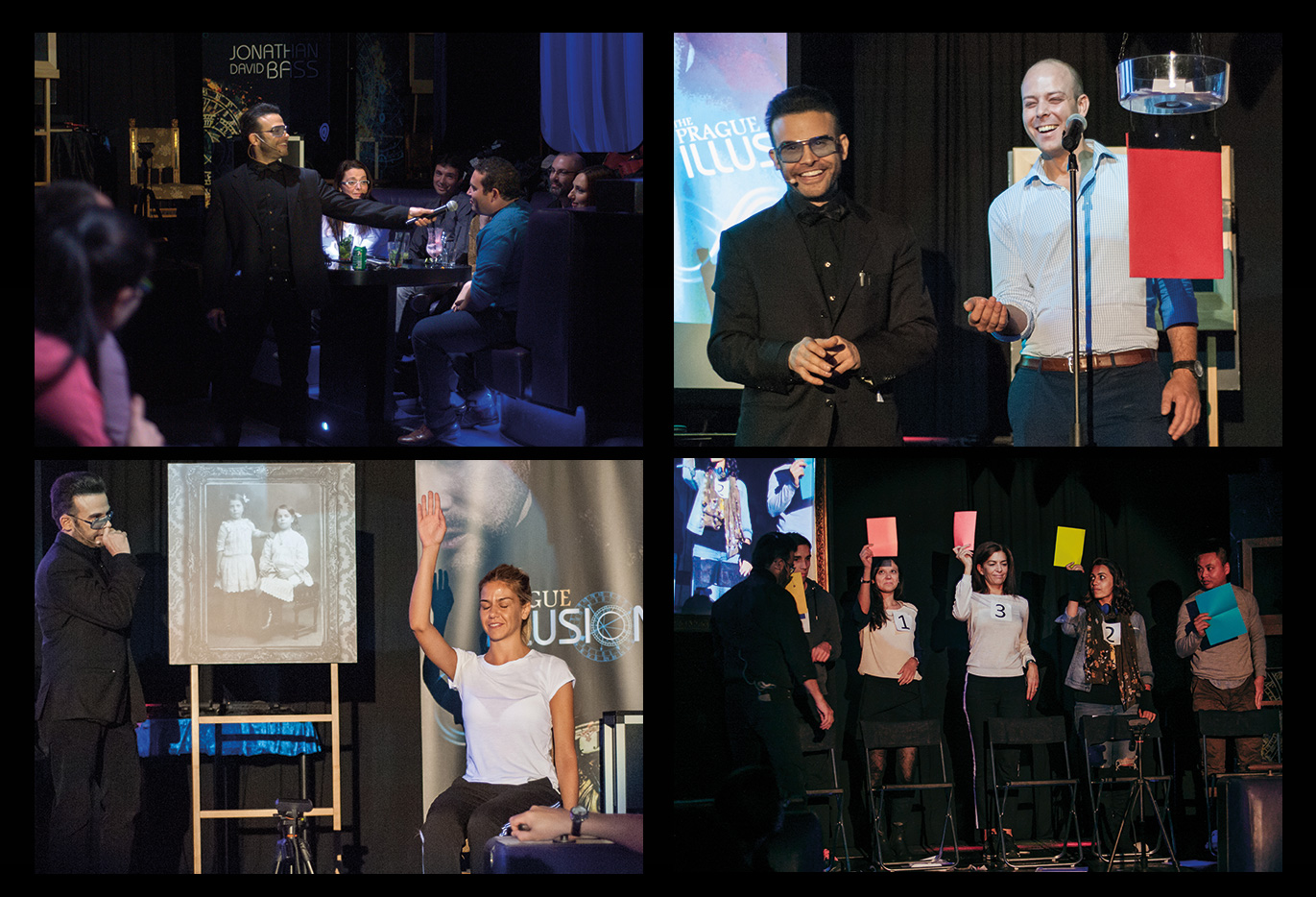 Recently Jonathan broke away from the illusionists, and magicians people are used to, in order to pursue his life long passion, the illusion of psychic phenomenon.
The Show
Jonathan's Show has 3 running themes, Psychic phenomena effects, Illusions, and Danger.
Mind reading
You will be shocked when predictions about you are revealed during the performance. He will know numbers, words and even know the names of people you are thinking of. His favorite is predicting the exact time you woke up that morning. Jonathan can even reveal a PIN number on your phone! Every show is different because the outcome of the predictions are never the same.
Illusion
Jonathan will hypnotize and levitate an audience member. The other Illusions are surprises.
Danger
Jonathan has always been an adrenaline junkie, his dangerous stunts have ranged from escaping from a strait jacket hanging 30 stories in the air on a burning rope, to escaping from a fish tank of sharks. Jonathan's challenge was to be placed in similar scenarios of danger, but with a more intimate feel using smaller props like nails, razor blades, and even a gun.
It's truly a unique show, because it's you the audience that decide the outcome of what will happen. His show provides you with totally unique experience.
Corporate events
Why not try something your competition has not?
Jonathan will customize his show by incorporating your company's message into the performance, without it ever looking contrived or cliche. He will appear to read the minds of audience members. These are always powerful effects which will not soon be forgotten!